x
Thank you for submitting an inquiry. We will get back to you as soon as we can.
Availability
Final Confirmation will be recived by Email
8 Days Tour in Egypt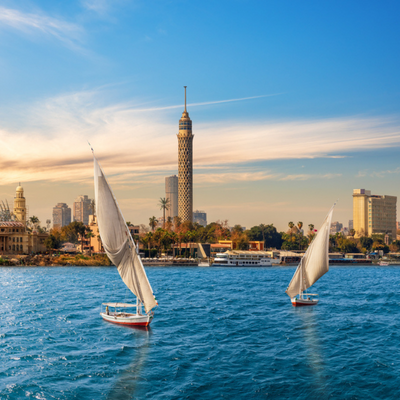 Day 1
Meet your representative at airport will welcome you and help to finish the visa and customs then after receiving your bags our representative will give you the full information about the trip. From the airport you will take the bus and transfer to check-in Cairo Hotel, overnight at Cairo .
---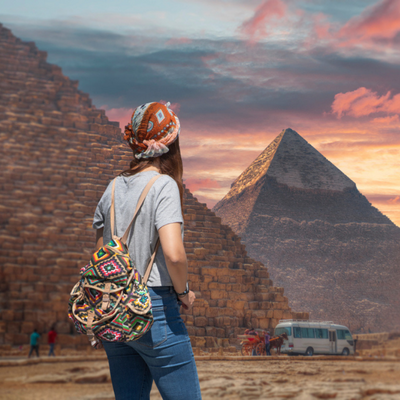 Day 2
07:00 AM Breakfast at Hotel 09:00 AM you will meet the representative and guide at hotel's lobby then transfter to visit the Great Pyramids of Khufu, Khafre and Menkaure, the Great Sphinx the most popular touristic site in the world then visit The Egyption Musuem the oldest archaeological museum in the Middle East.
At the end of the day, you will have dinner and spend an overnight in Cairo. Including: breakfast , Lunch.
---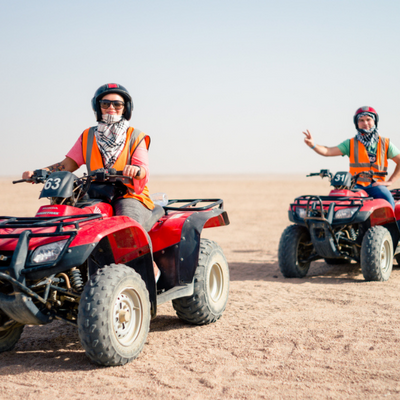 Day 3
07:00 Breakfast at cairo hotel 08:00 AM From Cairo hotel you will meet the representative then takes a bus to hurgoda to enjoy the beach and sunshine in Hurghada. ( Optional Desert Safari with Bedouin Dinner ) overnight Hurghada
• Including : Breakfast, lunch , Dinner
---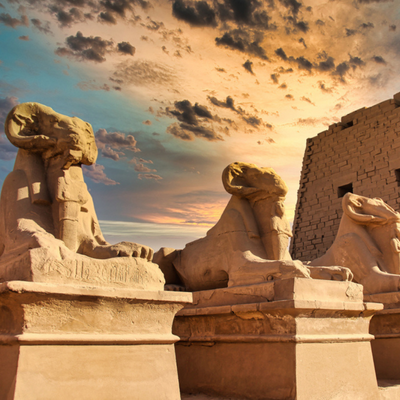 Day 4
07: 00 AM after breakfast 08:00 From Hurghada hotel transfer to Luxor to visit  Valley of the Kings the beauifully painted royal tombs  , Colossi of Memnon the two massive stone statues of the Pharaoh Amenhotep III , Al-Deir Al-Bahari Temple of queen Hatshepsut , Karnak Temple & Luxor Temple the two primary temples on the east bank .Over Night in Luxor •Including : Breakfast , lunch , dinner
---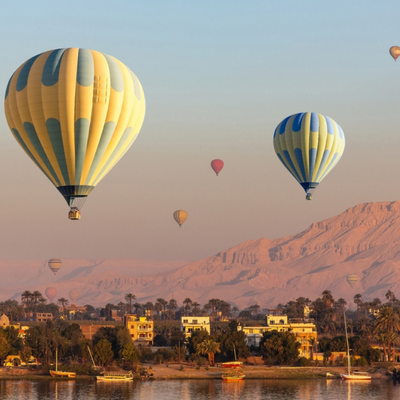 Day 5
05:00 Morning take Hot balloon Optinal tour Overlooking the valley of the Kings in the air. 12:00 pm chek out from luxor hotel then bus back to Hurghda , enjoy the beach and sunshine in Hurghada. ( Optional Desert Safari with Bedouin Dinner )
Including : Breakfast, lunch, dinner
---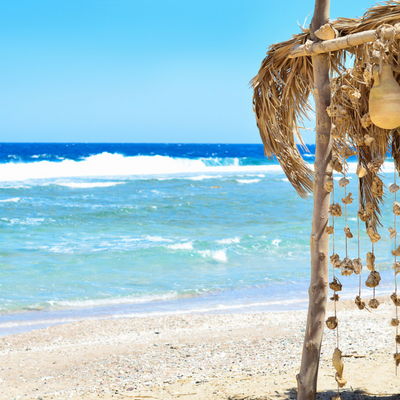 Day 6
Hurghada Free Tour, no guide ,no driver. it's a time to choose from various optional tours and our representative at Hurghada office will help you there Including : Breakfast, Lunch , Dinner - overnight Hurghada
---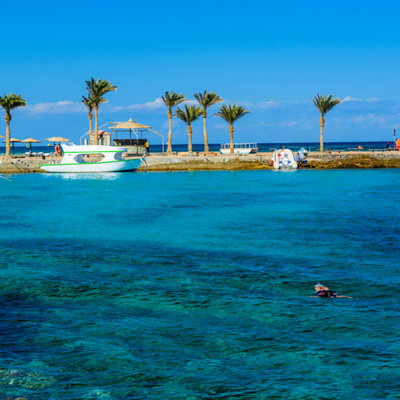 Day 7
07:00 AM Enjoy the beach and sunshine after breakfast. Check out at 12.00 from Hurghada Hotel then Transfer back to Cairo. A free tour to the city center to taste some local food and drinks . Back to hotel for rest
• Lunch : Breakfast, lunch
---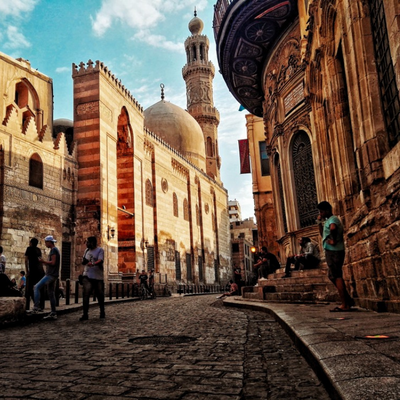 Day 8
07:00 AM Breakfast at Hotel 09:00 AM you will meet the representative and guide at hotel's lobby then transfter to visit Old Cairo also known as Misr Al-Qadima the historic area in Cairo which include Saladin Castle ,The Hanging Church the historic Coptic Hanging Church and Church of  Virgin Mary and Holy Family Crypt. then transfer to the famous bazaar and souq called Khan El Khalili Bazaar, at the end of the tour transferred to Cairo International Airport for final departure.
Including: breakfast
